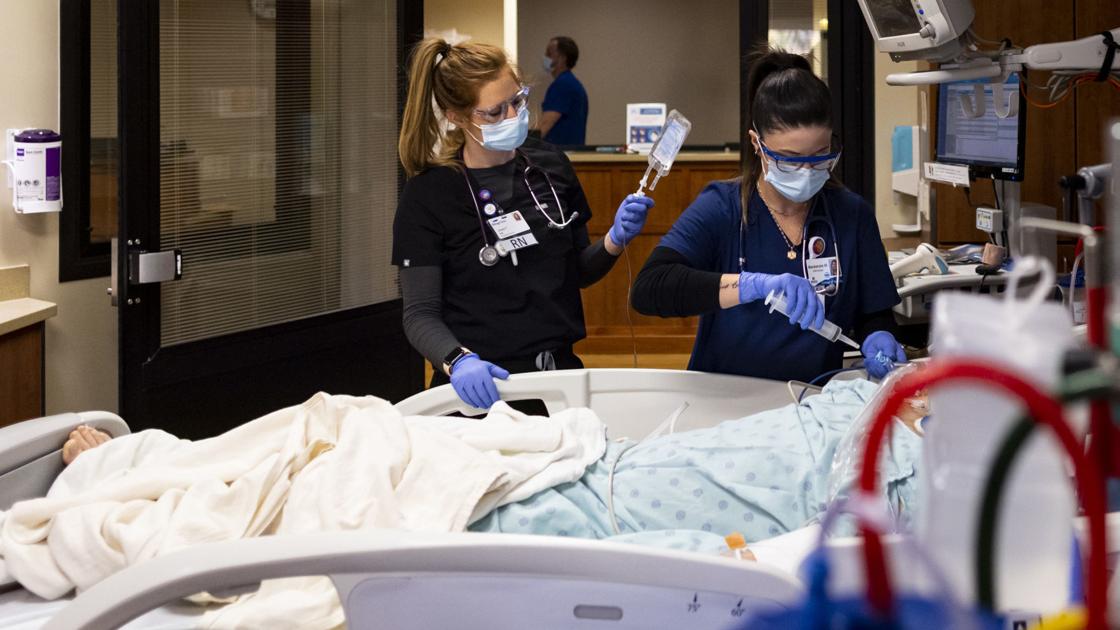 In 2019, the ICU prepared to receive 19 patients per day in its 24-bed unit. With the pandemic, the number of intensive care beds has increased to 28.
"We thought that would solve the problem," Baxter said. But now the ICU sees an average of 27 patients per day.
"Nurses need to be trained just in time to learn how to care for the higher acuity patients they typically don't have to deal with," said Dania Block, Education and Development Coordinator for the Billings Clinic and director of nursing practice and quality. .
Mayhood saw nurses treat up to three patients at a time in the intensive care unit, which was unheard of before. There were times when nurses attended to one patient who was collapsing while another patient suddenly began to decline.
Hospital staffing has been a problem for decades, with overworked nurses becoming a symbol of the profession. As the pandemic continues with no end in sight, hospitals across the country have started to hemorrhage senior nurses, adding to the growing gap in nursing experience.
The American Association of Critical Care Nurses surveyed 6,000 critical care nurses, 66% of whom responded that they would consider leaving the profession.
Baxter asked a colleague to leave the floor to work in a surgical center, saying as he left: "COVID has broken me down."