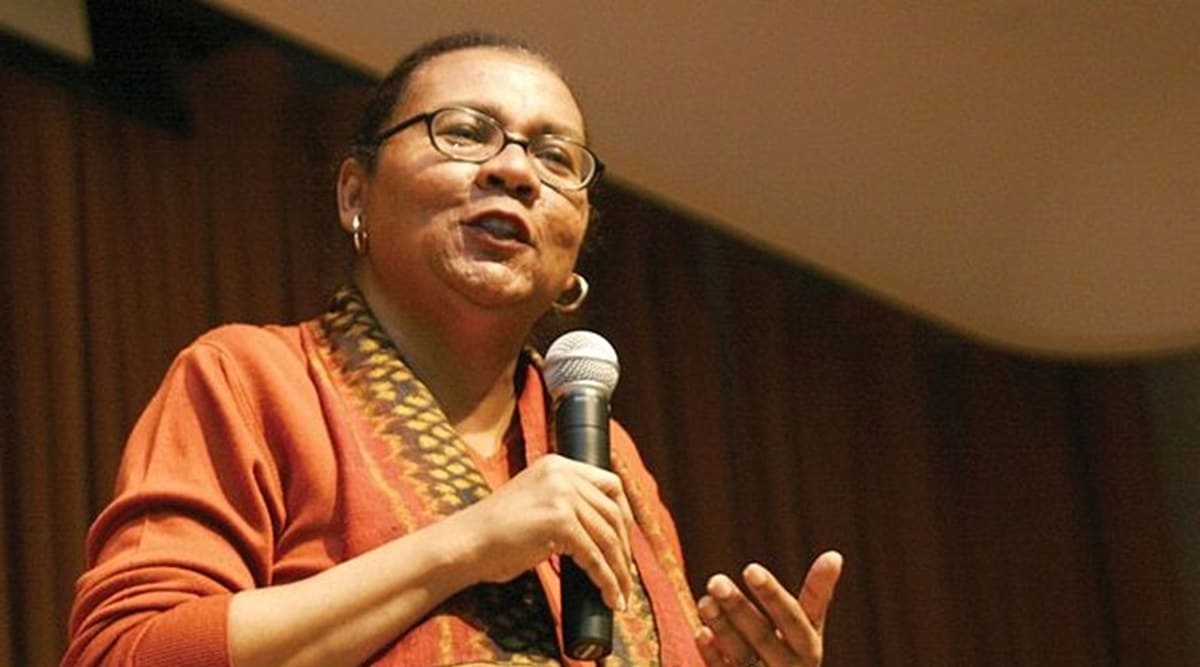 "The fear of losing control in the classroom often leads teachers to fall into a conventional teaching model in which power is used destructively. "- bell hooks
As a teacher, I have always believed that our academic culture needed a thinker / educator / emancipator like doorbell hooks. Even though we can no longer see, feel and experience his embodied existence, it is important for us to invoke him again and again, to let ourselves be touched by his passion and conviction, and to redefine the meaning of teaching and scholarship. Yes, we have read a series of obituaries before; and enough has been said and written about this black American feminist thinker, her scathing critique of racism and patriarchy, her expanded horizon that has enabled her to continually write about gender, racism, sexuality, culture, pedagogy, love and even children's literature, and above all, the immense political-intellectual force that characterized the trajectory of her life – of being born into a working class family, of having grown up in a ghettoized / segmented black locality, and ultimately to become a charismatic teacher nurturing and inspiring generations of students.
However, I want to highlight three principles that Bell Hooks internalized as a scholar / teacher; and these principles, I would say, have immense relevance if we are to humanize the dominant academic culture. For starters, let it be made clear that Bell Hooks was pleasantly different from a typical "value neutral" scholar – devoid of emotion and passion, and loaded with highly technical and jargonized publications. And this disease, every initiate knows, is tempting; it touched many Marxist, poststructuralist, postmodernist and even feminist thinkers and writers. Ironically, scholarship has been equated with incomprehensibility. But then, Bell Hooks was gifted with immense courage; she challenged the style of this sort of prose; instead, his books and articles flow like a river, his words touch the soul of the reader. In a way, theory to her was like poetry. Yes, many academics at major American universities where she taught were not very happy with her style and the way she wrote. Yet she inspired us and gave us the confidence to realize that writing, instead of being reduced to a purely narcissistic exercise in demonstrating one's "intellect", can be therapeutic.
Second, it changed the character of the class. In a way, she took Paulo Freire quite seriously. For her, emancipatory education must be dialogical and experiential. And a teacher should cultivate the art of non-judgmental and compassionate listening. Often, in our classrooms, no engaged dialogue takes place. A "scholarly" lecture by a professor, the absence of reality and lived experience (even poetry or popular culture is taught as differential calculus), with a long reading list and repeated production of jargon seminar materials : most of our students go through this routine, or the coldness of academia. But then the doorbell hooks transformed her classrooms, changed the meaning of the teacher-student relationship, and encouraged young minds – especially black women in a space dominated by white men – to express. their voice, their pain and their trauma. Through this dialogue, this reflexivity and this inner turmoil, she continually questioned the patriarchy, racism and other forms of domination in her class. Of course, most of us seek to avoid this type of engagement with our students, as it can be emotionally taxing as well. Often, therefore, our engagement with students remains limited to a bureaucratically defined task – "covering" the program, rating students, and then forgetting them. Anyone who wants to join the vocation of teaching, I think, has to read bell hooks – in particular, Teaching to Transgress: Education as a Practice of Freedom.
Third, the bell hooks taught us another important lesson: love is the essence of revolution. Quite often, in a dry intellectual environment, we experience the absence of heat. And it is impossible not to witness the growing culture of cynicism and despair. But Bell Hooks, despite the violence she has seen in the world, has not lost her fiery religiosity – the religiosity of love and hope. We live in a culture that normalizes violence, be it structural, psychological or cultural. We live in a spectacular consumerism with the violence of what Erich Fromm would have considered as a "mode of existence having". It is a hyper-competitive social Darwinism which, as Thich Nhat Hanh would have said, denies the art of living "here and now" with mindfulness and meditative calm, and hyper-masculine aggression. militarism, religious fundamentalism and toxic nationalism. It is easy to accept this pattern and "adapt" to this pathology. However, the bell hooks reminded us of the "redemptive" power of love, compassion, empathy, and forgiveness. In times of pain and despair, I read her amazing book, All About Love, and echoed with her: "No matter what happened in our past, when we open our hearts to it. love, we can live as if we were born again, not forgetting the past but seeing it in a new way, letting it live in us in a new way. We move forward with the new idea that the past can no longer hurt us. "
Without love, there can be no pedagogy of hope. Perhaps for those who celebrate the enchanting power of engaged pedagogy and still dream of a compassionate, inclusive and egalitarian world, the Bell Hooks would stay alive and continue to sing its songs.
The writer is professor of sociology at JNU