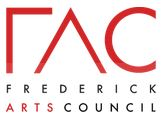 FREDERICK, Maryland (PRWEB)
August 26, 2022
Christylez Bacon (pronounced: chris-styles) is a GRAMMY® nominated progressive hip-hop artist and multi-instrumentalist from Southeast Washington, DC. As a performer, Christylez multi-tasks between various instruments such as West African djembe, acoustic guitar, and human beat-box (oral percussion), while continuing the oral tradition of storytelling through his lyrics.
In 2011, Christylez began a cross-cultural collaborative concert series in Washington, DC, "Washington Sound Museum" (WSM). WSM is an intimate monthly celebration of music featuring guest artists from various musical genres with Christylez Bacon and her Progressive Hip-Hop Orchestra. Since founding WSM, Christylez has collaborated with artists from diverse cultural backgrounds, ranging from Hindustani and Carnatic music from India, to contemporary Arabic music from Egypt, and music from Brazil. Link here is his 2011 Ted Talk, "Reinventing Hip Hop"!
With a mission of acceptance and cultural unification through music, Christylez constantly pushes the boundaries – from performances at the National Cathedral, to becoming the first hip-hop artist to be featured at the Smithsonian Folklife Festival, composing and orchestrating an entire concert for a 12-piece orchestra commissioned by the John F. Kennedy Center for the Performing Arts and the Smithsonian Institute, or recording of a folk/hip-hop album for children. He is the recipient of several honors from the Washington Area Music Association, including 2013 Artist of the Year and the Montgomery County Executive Award for Excellence in the Arts, and was even honored as a "Super- Library Heroes" 2012 by Friends of the Library. , Montgomery County.
For the September 3 concert at Sky Stage, Bacon will collaborate with harpist and singer-songwriter Abbie Palmer. She has been performing and recording since the age of 11. Founded on the Celtic harp, she expanded her musical training to the classical harp at the Shenandoah Conservatory. Palmer has earned degrees in performance and music therapy and also maintains a practice as a board-certified music therapist based in Washington, DC.
About the Frederick Arts Council

The Frederick Arts Council invests in a vibrant and cohesive arts community for the people of Frederick County. The organization fosters an environment where the arts thrive in the community through grants and scholarships, arts advocacy, and links to essential resources. FAC is responsible for large-scale programs such as the Frederick Festival of the Arts, Sky Stage, Frederick Public Art Initiative, Art in the Park, and Arts in Education Fellowships. For more information on the Frederick Arts Council, visit http://www.frederickartscouncil.org.
September 3, 2022 at 8 p.m.

FCC Sky Stage

59 S. Carroll Street, Frederick, MD

Everyone (under 12 free). Beer/wine for 21+ with ID.

Tickets $10, online/limited seating available at the door, cash or cards.

Doors, 7:30 p.m.

Ticket link: Eventbrite

Event link: https://fb.me/e/3noikspvB
Share the article on social networks or by e-mail: