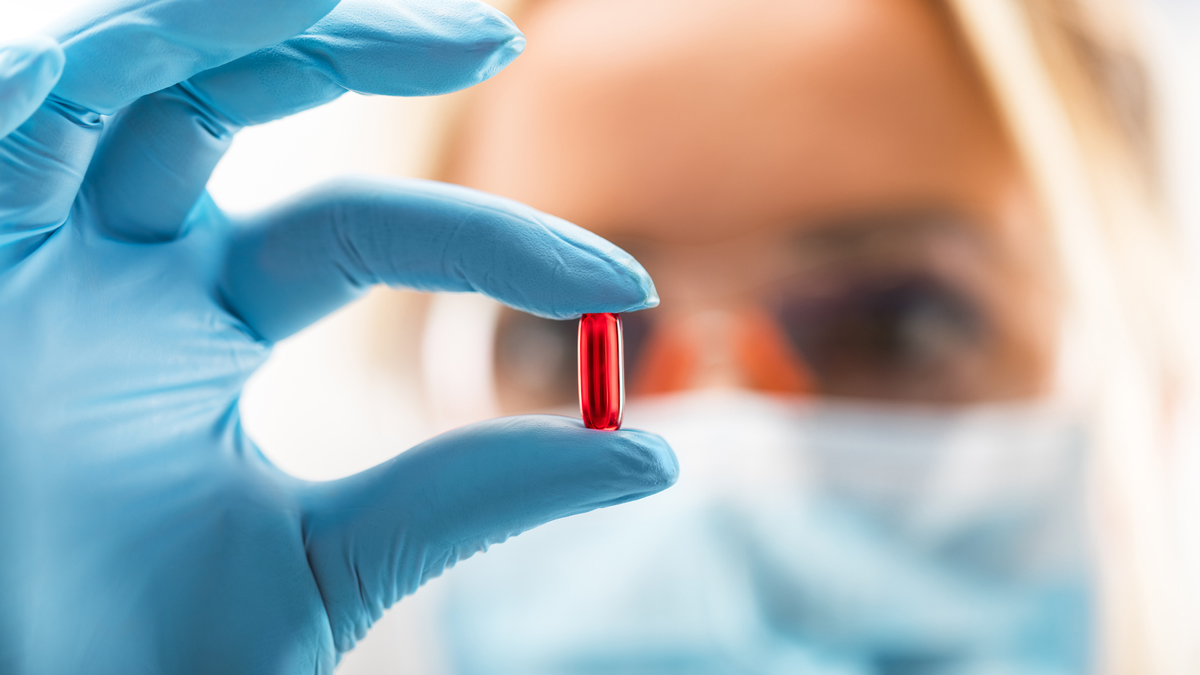 China's emergence as an R&D powerhouse means the country is rapidly adding a number of drug candidates to the global pipeline. Although more treatment options are positive, Ben Hargreaves says this has raised issues about clinical trials in just one region, leading the FDA to reject some treatments and clarify what is required for approval .
China's ambition to become a leader in the biopharmaceutical industry has been clear for some years. Investments flowing into the sector are not limited to drug development alone, emphasis has also been placed on rapidly developing capabilities and capacity to manufacture both traditional pharmaceuticals and biologic drugs.
A representation of the country's rapid development capability can be seen in the example of WuXi Biologics, which is a contract development and manufacturing organization, which was established in 2015 and is now among the top five companies in terms of of manufacturing capacity for biological products. Similar signs of growth can be seen in the amount of drugs, biologics, and medical devices the country exports to the United States. The US FDA notes that China ranks third among countries that export drugs and biologics to the country, with China also ranking first in exporting medical devices to the United States.
The innovation occurring within the Chinese biopharmaceutical ecosystem means that Western pharmaceutical companies often seek to partner with Chinese companies to bring treatments to the United States and Europe. Just last month, US-based Merck agreed to pay a potential $1.4 billion to partner in an immuno-oncology asset with Chinese company Sichuan Kelun Pharmaceutical. Merck is not alone, with a number of companies striking deals to take advantage of the growing pipeline of therapeutic candidates being developed in China, such as Bavarian Nordic's deal to advance a potential RSV vaccine being developed by Nuance Pharma.
Changing regulatory landscape
However, the developing business relationship between established pharmaceutical companies and China has recently run into a problem: The US FDA has taken a stricter approach to reviewing applications for treatments being tested in China. Last month, the agency rejected two cancer therapies developed by Chinese pharmaceutical companies, after previously opposing Eli Lilly and Innovent Biologics' immunotherapy, sintilimab.
The two most recently rejected treatments were surufatinib from Hutchmed and toripalimab from Coherus BioSciences and Shanghai Junshi Biosciences. Coherus' treatment was rejected on grounds related to the drug's manufacturing process. The reasons for the rejection of sintilimab and surufatinib were more significant, as the FDA cited issues with a lack of clinical trial data collected outside of China.
Hutchmed had completed two phase 3 trials in China and a bridging study in the United States, but that was not enough to gain approval. Instead, in the Comprehensive Response Letter (CRL), the FDA requested that a multi-regional clinical trial be completed for approval to be considered. Indeed, it will push back potential marketing approval of the treatment for several years while the trial is completed. The FDA's decision may not have come as a surprise to Hutchmed, after the FDA also raised an issue with Lilly's application which relied on clinical trials in only one country as the basis for its request for approval. .
Single-region concerns
The reasons for the FDA's decision to push back clinical trials in one country were made clear during Lilly's sintilimab application process. Richard Pazdur, director of the FDA's Oncology Center of Excellence, published an article in which he highlighted concerns about drug applications based solely or primarily on data collected from clinical trials in China.
Stressing the importance of the FDA's position on the matter, Pazdur pointed out that there were at least 25 applications from China based on this data for oncology treatments. As a senior member of the FDA, Pazdur's comments can be taken to reflect the position held by the FDA on similar applications and indicate the agency's position for future applications – later confirmed by the FDA's rejection. at the request of Lilly and Hutchmed.
In the article, several key concerns were raised regarding the use of clinical trial data from a single foreign country. An important factor centered on the generalizability of the data collected when applied to the US population, with intrinsic factors, such as genetic dissimilarity of populations, and extrinsic factors, such as difference in medical practice, raised as concerns. potential problems.
Pazdur noted, "The degree of regulatory flexibility in establishing the acceptability of single-country data and its generalizability to a new population must be weighed against drug innovation."
Focus on multi-regional trials
The problem for Lilly's application for sintilimab is that there are already a number of approved PD-1 treatments on the US market, making it difficult to suggest that the treatment represented an innovation. When questioned, a Lilly spokesperson declined a request for further information about the CRL that he had received. However, the company had previously issued a statement explaining why it believed the treatment should have been approved: "We had hoped that sintilimab could have played a positive role for patients and the US healthcare system through an aggressive pricing strategy. ".
Positioning the treatment as price-competitive with existing treatments was enough to get a vote when the treatment was presented to the FDA's Oncology Drug Advisory Committee, but was not enough to persuade the remaining 14 members to recommend the treatment. For approval.
In Pazdur's article, he pointed to a path for future applications focused on multi-regional clinical trials, hinting in particular that those containing studies conducted in Africa and South America would be "strengthened." He explained that this was because these regions were currently underrepresented in multi-regional oncology clinical trials and would build diversity, thereby increasing the representation of racial and ethnic minorities.
After Hutchmed's treatment was rejected, despite efforts to include a bridging trial, the FDA appears to have drawn a line in the sand, effectively requiring multi-regional clinical trials unless the drug candidate is considered breakthrough. With many treatments already progressing towards application in the United States, the question will be whether companies are now pivoting to establish multi-regional trials, despite this, which adds time and expense to the drug development process.