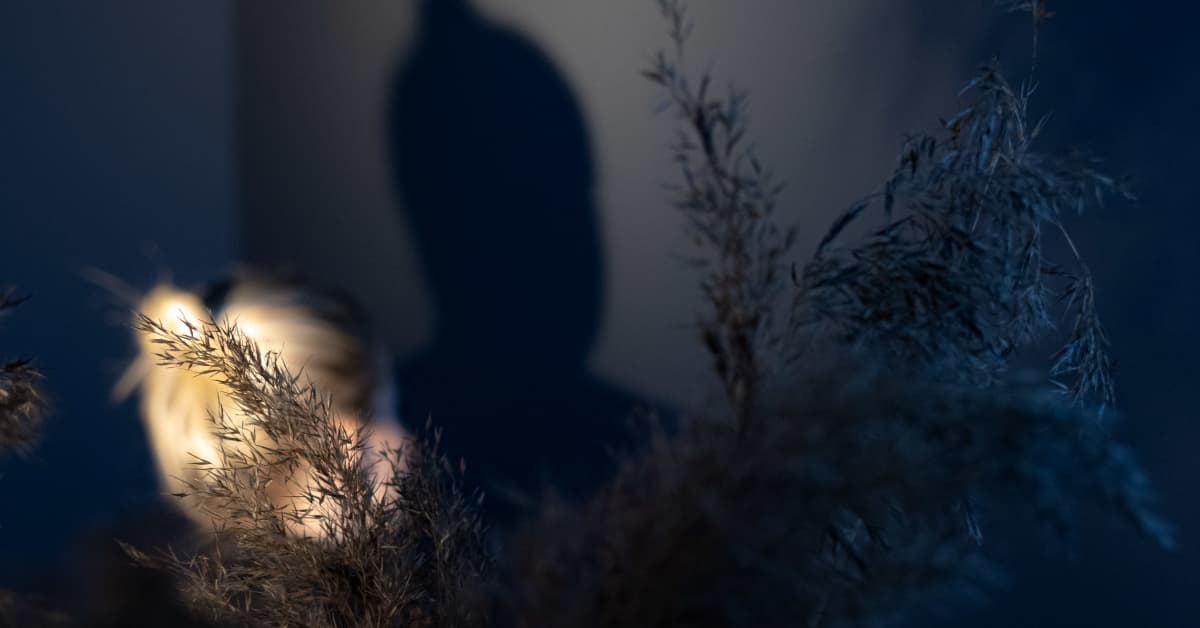 Finland should create an independent commission on the issue, like other countries, according to the director of the support group for victims of religions.
When nelli* was a child, she often hid under a pile of dirty clothes at home.
It was her secret place, she told Yle. This was where she went whenever her father or mother started behaving threateningly.
She said it happened often growing up. His parents hit and beat their children for very minor reasons: spilling a glass of milk, if the game got too loud, or if one of the children cried.
The abuse didn't stop there, as Nelli was also sexually abused by her father for years.
This included inappropriate touching as well as comments of a sexual nature, which continued regularly through her childhood into adolescence.
Nelli has not filed a criminal complaint for these painful childhood events, but Yle has seen a medical record that references the abuse she suffered as a child – as well as her religious background. She grew up in a conservative Laestadian Lutheran Church family.
She said that although more than a decade has passed since the abuse ended, the events have left deep emotional and psychological scars that she still carries with her into adulthood.
*Nelli spoke to Yle about her experiences on the basis of anonymity as she wanted to protect the identities of her siblings. His real name and background are known to Yle.
Independent commission needed to solve the problem
Violence against children within religious communities has not been extensively studied in Finland, and cases of abuse are not recorded on the basis of religious affiliation.
Thus, it is not known whether such cases occur in religious communities more often, less often, or to the same extent as in other sectors of society.
Authorities should thoroughly investigate the matter, according to Joni ValkilaExecutive Director of Support for Victims of Religions (Uskontojen uhrien tuki in Finnish, or UUT).
The organization supports people from religious communities who need help, as well as their loved ones.
Child sexual abuse within the ancient religious community of Nelli, the conservative revival movement of Laestadianism, has received widespread media coverage over the past decade. The coverage was prompted by a 2011 study, into cases and suspicions of pedophilia and incest within the community. Work on the study was conducted by a child welfare researcher Johanna Hurtig from the University of Tampere.
Meanwhile, Valkila said he was convinced that such abuse was happening in many other religious communities as well, pointing out that there had been multiple reports of sexual abuse across the world, including in the Catholic Church and among the communities of Jehovah's Witnesses.
Investigation (siirryt toiseen palveluun) published last October revealed that members of the clergy of the Catholic Church in France had sexually abused around 216,000 children since 1950.
"There is no reason to assume that this problem would not be more widespread within religious communities in Finland as well," Valkila said.
Cycle of abuse and excuses
In general, sexual abuse tends to be a hidden crime. However, within religious communities, Varkila believes there is an even greater risk that instances of abuse or exploitation will be suppressed or ignored.
He added that this may be due to factors such as the narrow nature of religious communities, a sense of community loyalty and a strong culture of forgiveness. People often think that the reputation of the church must be maintained at all costs, Varkila said, and that any suspected cases of sexual exploitation can be resolved within the church and between families.
"The abuser apologizes for the act, he is forgiven and then the matter may be thought to be settled, although it needs to be brought to the attention of the authorities. This may lead to the repetition of the crime or even incite the abuse of new victims," he said.
Valkila noted that the sexual exploitation of children in religious and secular organizations in Australia has been thoroughly investigated. (siirryt toiseen palveluun) since 2012, by the Royal Commission into Institutional Responses to Child Sexual Abuse.
Valkila said a similar commission should be established in Finland to force religious communities to deal with the hidden problem.
"Society has a special responsibility to protect children from violence. The work would require resources, but in the end it will be less expensive to tackle this problem than to have to pay for therapy fees and child allowances. disability of victims of exploitation," he said. .
Yle's interviewee, Nelli, also said she needed therapy to deal with the aftermath of her experiences.
"I feel a constant and tenacious feeling of inferiority"
She said that in her childhood home, the act of forgiveness — which is strongly associated with the Laestadian religion — was used a lot, especially in situations of violence or abuse. The parent apologized to the child, the act was forgiven and the same violence happened again later, Nelli recalls.
But, her father never apologized for the sexual abuse, she said.
Nelli added that at least some people outside the family home within their religious community were aware of her situation to some degree, but the abuse and exploitation continued for years.
She left the conservative Laestadian revival movement years ago, Nelli told Yle.
However, building a new life after leaving home and the religious community was very difficult. She also started therapy soon after she left. But it wasn't until she drifted—and worked her way out of—an abusive relationship that she began to fully understand the abuse she endured growing up.
"The therapist asked me why I let someone treat me so badly in a relationship, and then it all started to come out," she recalled.
Although Nelli now has a good family life, the past still casts a dark shadow over her life. She still sees a therapist.
"I have very low self-esteem and a lot of emotional issues. I have a constant, gnawing sense of inferiority," she said.
The story continues after the photo.
Nelli also said she would like to see more attention and investigation in Finland about child abuse within religious communities.
In her experience, and especially in large families, money is often limited and parents have a lot to worry about.
"It is often said that children are a gift from God. The harsh reality, however, is that pregnancy is no longer a gift when the burden is so heavy that it cannot be borne," she said. , adding that these factors were also elements in his childhood home that created an abusive environment.
She added that she hopes schools, for example, will do more to check whether children from large families are doing well. She also noted that of course not all large families have problems.
"There are people in my circle of friends who had great childhoods," she said.
Yle also approached Matti Taskila from the Central Committee of Laestadian Conservative Congregations (SRK) for comment, but he said it was not possible to take a detailed position on any individual. However, he said he hopes Nelli gets all the help she needs.
He also said that, based on Nelli's case, he wouldn't want to generalize that this is happening more broadly within the religious movement.
Finland 'well behind' other countries
The Finnish public health authority THL and the Ministry of Social Affairs and Health have jointly developed an action plan (siirryt toiseen palveluun) (in Finnish) to tackle the problem of child abuse, which has been expanded to include religious communities.
However, according to a ministry specialist, Marjo Maljathere are currently no plans to examine the extent of child abuse within Finnish religious communities, although plans are still in their infancy.
"It's conceivable, but I can't say for sure. It's definitely a good thing to discuss in our steering group," Malja said, adding that so far the two organizations have collated information. on the subject and examined the objectives of the plan.
One of those goals, Malja said, was to encourage faith communities to develop clear guidelines on what to do when incidents of child abuse are reported or seen.
The ministry also commissioned a review of compiled international data regarding violence against children within religious communities. This research was conducted by Tiina Murdoch from JAMK University of Applied Sciences in Jyväskylä.
She said the review and other research confirmed some of the same issues raised by Joni Valkila of Support for Victims of Religion, including that child abuse is not unique to any religious community, but does exist. probably in several.
She added that Finland lags far behind other nations when it comes to dealing with this sensitive topic.
"The issue should of course also be investigated in Finland," Murdoch said.
Nelli said she accepted that the trauma caused by her childhood experiences would follow her for the rest of her life, but those experiences also provided her with a great appreciation for ordinary life.
"I certainly consider ordinary, everyday life to be much brighter than many others. My background is responsible for that," Nelli concluded.