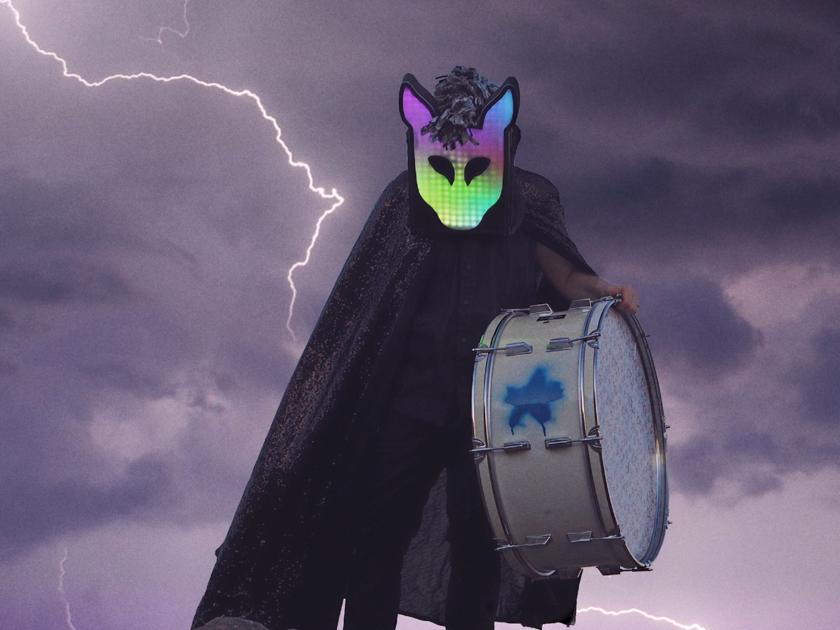 [ad_1]
There's just something about Halloween that makes it one of the biggest concert times of the year. Here's a look at some noteworthy Halloween actions that will take place next weekend.
Friday-Sunday October 29-31: Noah Kahan
Vermont folk-pop singer-songwriter Noah Kahan performs three consecutive shows in support of his second full-length album, "I Was / I Am," released last month on Republic Records.
The album follows his acclaimed 2019 debut album "Busyhead" and his beautifully stripped 2020 EP, "Cape Elizabeth" – the latter of which saw him evacuate New York at the start of the pandemic and return to his hometown. parents in the rural town of Strafford in Upper Valley Vermont.
Kahan's new album is "a powerfully and unabashedly honest personal statement from an artist who has never been afraid to share his deepest and darkest thoughts or his real self," according to Atwood magazine, calling it of "gross and deeply vulnerable calculus".
Atwood Magazine: "A crude and deeply vulnerable calculus, Noah Kahan's second album 'I Was / I Am' captures personal growth in real time as the artist reflects on the person he was, the person he was. is and the person he is becoming.
"I wanted these songs to be moving, but I also wanted them to be bigger," Kahan, 24, said in a press release. "It's upbeat shit with sad, contemplative lyrics. You can listen to the record like a story, but each of these songs is a good ol 'banger. "
Australian-born Los Angeles-based singer-songwriter Blake Rose opens all three shows in support of his debut EP, "A World Gone By," released two weeks ago.
Higher Ground Ballroom, S. Burlington, 8 pm Tickets are $ 25 in advance, $ 27 on day of show (all ages; October 30 full); call 888-512-7469 or go online at www.highergroundmusic.com
Saturday October 30: Slow Magic
Dressed in a multicolored animal mask, Slow Magic "is an enigmatic DJ and producer known for his otherworldly but still popping synth and electronics," according to the All Music Guide.
Apparently Burlington-based, the electronic dance music (EDM) producer is performing in support of their stellar fourth album, "It's the End of the World, But It's Okay," released last year on the independent label Moving Castle.
EDM.com called the album "a truly mind-blowing auditory effort." "After building a career around unique and otherworldly sounds, Slow Magic has become a definitive voice within the electronic music scene," said EDM, "and someone who has now capitalized on the momentum that he has built over the years with this new project. "
The concept and title started off as an upbeat twist on a sci-fi apocalypse, but over the past year the meaning of the album has evolved as 2020 has shown us that sometimes it really feels like the end of the world, "Slow Magic said in a press release.
"The idea that there is always light in the dark rings true, and these songs… can, hopefully, help you find solace and optimism even when things seem to be getting out of hand."
Rising electronic artist and Moving Castle label mate, Juuku, opens the show in support of his April debut EP, "Warmth," with Burlington producer Peter Kuli.
Higher Ground Showcase Lounge, 8:30 pm Tickets are $ 23 upfront, $ 25 on the day of the show (all ages); call 888-512-7469 or go online at www.highergroundmusic.com
Sunday October 31: La Nation Halluci
Formerly known as A Tribe Called Red, the Halluci Nation is an acclaimed electronic DJ collective known for their blurry blend of hip-hop, reggae, dubstep and First Nations musical traditions.
The new moniker is also the title of the group's 2016 concept album, "The Halluci Nation," which was inspired by the late Santee Dakota activist, poet and musician John Trudell. Led by Tim "2oolman" Hill and Ehren "Bear Witness" Thomas, the Ottawa band performs in support of a new live album, "One More Saturday Night", released in August.
The band called the album a "love letter" to the legendary Electric Pow Wow club parties that A Tribe Called Red hosted at Babylon nightclub in Ottawa from 2007 to 2017.
"We wanted to pay homage to the electric powwow and wrap up this whole decade of experience and close the cycle," Bear said in a press release, "and in doing so, give direct contact details of the future."
The album "captures the pride, joy and love of the Halluci Nation," said the Vancouver Sun, adding, "Obviously the Halluci Nation is about to incorporate their fusion of dubstep, music. powwow, rap and more in the next decade. "
Higher Ground Showcase Lounge, 8:30 pm Tickets are $ 18 in advance, $ 22 on day of show (all ages); call 888-512-7469 or go online at www.highergroundmusic.com
[ad_2]