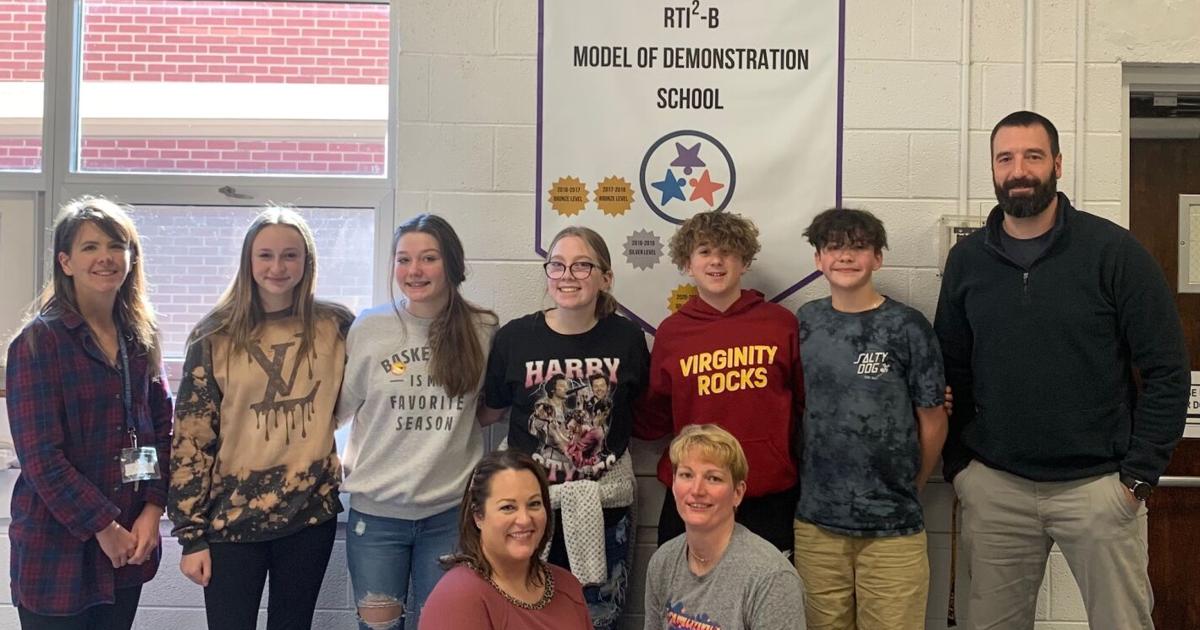 ELIZABETHTON — State evaluators are once again pleased with how Hunter Elementary School is conducting its response to intervention programs for its students.
For the second year in a row, the Tennessee Tiered Support Center has selected Hunter as a Gold Level Demonstration School.
There are over 1,800 schools in Tennessee and each year a small percentage of schools meet the criteria to be selected as a response to the Intervention-B Demonstration School model. With this selection for 2021-2022, Hunter Elementary can now serve as an RTI-B mentor to other Tennessee schools.
The Tennessee Tiered Support Center said Hunter "participated in training and technical support and walked through the process of implementing a positive and proactive behavioral systems framework for all students." The framework is to identify common behavioral expectations and then regularly teach, re-teach, reinforce, and recognize students and others for demonstrating the expectations.
Blair Adams, who has worked as a school counselor at the school for the past six years, said part of Hunter's success has been creating a culture of praise for students.
Adams said one of the most popular parts of the school's program is the celebrations that take place for the whole school every nine weeks in the gymnasium. She said the celebrations include dancing and music.
Adams said another positive reinforcement for students is the PAWS acronym. She said PAWS stands for positive attitude, acting responsibly, working together and showing respect.