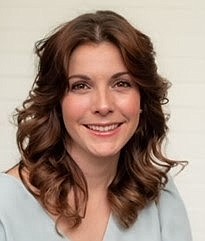 Inland Northwest Opera has announced that Summer Ward will lead the local nonprofit as its new Executive Director.
Ward is an operatic soprano who earned a Bachelor of Music degree from the University of Northern Colorado.
Rooted in the belief that music brings both healing and connection, Ward has dedicated her career to education, therapeutic innovation and advocacy for the arts. She is thrilled to work with the talented members of the Inland Northwest Opera team and build on the legacy they have developed.
Having previously toured with Opera Classica Europa, Ward also plays five instruments and recorded an independent folk album in 2022.
In 2012, she shifted her career focus to health care and earned a master's degree in music therapy from Colorado State University. She developed the first music therapy program in an inpatient psychiatric hospital, serving hundreds of diverse clients, and has since evolved into administrative arts and culture programs.
With a full range of experience and expertise, the performing arts are the central foundation of Ward's passion and vision. She is thrilled to return to her operatic roots and contribute to a thriving artistic culture in the region.