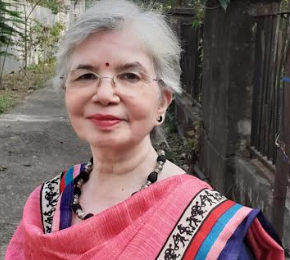 Aging is inevitable but its progression depends on how we take care of our body and mind. Many seniors prefer to stay at home as they age. Concerns such as safety, health, appearance, relationships, finances, etc. may affect such a decision. While some things can be taken care of, depending on service providers or relatives, we certainly want to be as independent as possible.
As you age, the need to accept major changes becomes real. How we manage and cope with these changes is key to healthy aging. Dealing with change at any age is difficult, but learning to adapt to change is vital. Aging brings with it anxiety and fear, many of which are invariably linked to the misconceptions we carry. We don't realize that as we age, we become more responsible, mature, and emotionally resilient.
Some of the things one can consciously adapt to are:
1. Find happiness and joy, which is a matter of choice.
2. Pay your gratitude
3. Adapt to the changes that come your way
4. Be active to stay healthy. Exercise, eat well and sleep well.
5. Connect with people, make friends.
6. Learn a new hobby to help keep your mind sharp.
When we think of aging, there are three types, the biological, the psychological and the social. It is important to understand each of these types that can help us better manage our lives.
Research indicates that longevity has increased over the past few years and today the lifespan is 100+ years – Are we ready for this?
Biological aging will happen to all of us as a result of the wear and tear on our bodies, much of it is also a result of our early years and the lifestyles we lived. While we cannot reverse the situation, there are opportunities to take control of situations and work on our physical health to ensure that we don't let deterioration set in. Whatever the disease, there are things that are not in our control and there are things that we can do something about.
Always look for opportunities. The pandemic, along with stress and anxiety, has brought many positive changes to our lifestyles. The digital world has opened up to most of us seniors, and today, sitting in the comfort of our homes, we can actually access wonderful programs and facilities. There are many online courses or platforms where one can learn light exercises, yoga, pilates, dance and much more. In fact, I think it's a welcome change because some older people weren't open to signing up for offline classes and going there to learn. Here you are in your own comfort zone and have the choice in the shopping cart.
Elephant in the bedroom – sanity
When we talk about psychological aging, it is about our mental health. It is reported that one in four adults has mental health problems such as stress, depression, anxiety or dementia which are the main causes of psychological aging. Now, what can be done about it?
Some people in their 40s are starting to look old due to the stress and worries they carry with them and there are those in their 60s and 70s who also look like they are in their 50s and are beaming because they are happy to enjoy what they are doing. Unless we take charge of our own lives, this wouldn't happen. Meditation, music therapy, participating in certain creative activities can help calm your mind and take you away from the dominant thoughts that worry you.
We have seen for ourselves the aging of the population around us, in our extended families, our circles of friends and we realize that loneliness as we age can really get to us. Social aging begins very early in life for those who did not stay socially connected in their youth. With the professional and personal lives we all lead, it becomes difficult to balance the two. However, it is equally important to stay in touch with loved ones, extended family members, and friends and acquaintances.
Some people have a knack for doing it, but others don't. You can choose who you want to keep in touch with, people with similar interests, those who you think have common wavelengths. It would help you reach out and stay connected and it is an important part of social aging. There are people who have been workaholics, without any interest, who have not bothered to keep in touch with friends, neighbors, colleagues, as they grew up or progressed. in their career. Now that they're retired, it's hard for them to kill time. These are people who didn't have time for anything personal when they were working and suddenly see a void in their lives. The children grew up and moved on. We find ourselves with our spouses, in some cases one of them has already left, so loneliness sets in.
What can you do to ensure healthy aging
Go back to your hobbies, something you loved doing, something that makes you forget the traces of time. If you have trouble remembering or going back to what can bring you happiness, try new things. It's very easy today to find something creative for yourself online, whether it's like learning a new language, an art form, maybe you want to continue your music lessons or learn to play an instrument. Anything creative can bring a lot of joy and help you relax. It is also a way to connect socially with different people. You could find new learners from different age groups, sharing your thoughts and ideas is like learning from each other. It can become your new social circle. Sign up for yoga, fitness, laughter club or dance classes, the thought of attending the next class can make you brighter and happier.
Physical health matters a lot to all individuals. What happened during the pandemic? There has been this sudden global turmoil and panic because of the uncertainties this has brought about. One in two people have become aware of their personal health and well-being. People have started working on their immunity, doing breathing and yoga exercises to make sure they improve their immunity and build up their stamina. We've taken our lives into our own hands… haven't we? Why? Because we all love our lives. But in ordinary times, the seriousness was not about living healthy, it was about living life. By now, most of us have accepted that LIFETIME = HEALTHTIME. In the past, most young people signed up for fitness, gym and yoga classes. For more than a decade now, awareness among older people has accelerated. It has been recognized that there is not much that drugs or doctors can do. Ultimately, each of us is responsible for our own lives, so be wise and the sooner we take charge, the better. There must be a balance between 'Aahaar, Vihaar, Aachaar, Vichaar – Food, Lifestyle, Behavior or Attitude and our Thoughts. You can't focus on one or two and neglect the others.
Today, 60, is the beginning of aging. This is when your life begins because everything we did before was more about fulfilling our responsibilities, our commitments, our priorities. Now that we've done everything, it's time to take charge of our own lives. Starting with self-love, self-respect, self-esteem, self-confidence, it all starts with SELF. It is you who will work on yourself. So why wait? It's never too late to start. Start now, look at the different dimensions of your life and see which areas of your life are weak and start working on the first 3 areas. Once you see improvements and progress, that will be your motivation to start others as well.
It's easier said than done. "I know I have to, but where do I start? This must be the case for most of you. My suggestion is to start with health. As we age, our body shows signs of aging through certain aches and pains. So recognize that, start with the 4As – A situation you can avoid, if you can't avoid it, try to change it, if it can't be changed, accept it and once you have accepted the situation , it is easier to adapt to it. It is for any type of situation that we face. Whether physiological or psychological, the 4A formula makes it easier for all of us to meet the challenges we face in our lives.
We all have a life to live, so let's make the most of it. We had our Independence, the first stage of life, for some, as we get older there will be Interdependence to some extent, the third stage of Dependence can also happen to some which is inevitable and the 4th and 5th th stage of Crisis management and end of life are no longer under our control. So, let's control what is controllable and focus on the here and NOW to help us lead a happy and peaceful life.
END OF ARTICLE