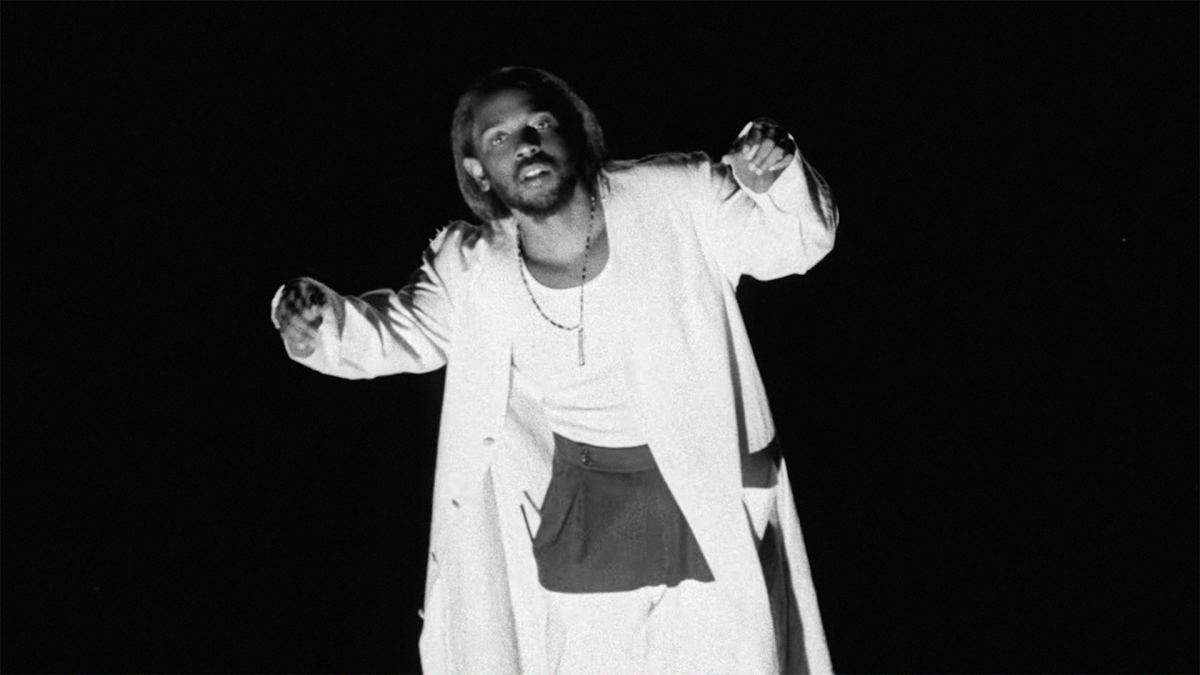 After five long years, Kendrick Lamar has returned to deliver Mr. Morale and Big Stepsa double album that portrays himself and those in his world assuming facades like "great steppers" to mask the inner trauma around which they tap dance.
"We Cry Together" captures an overarching argument between Kendrick Lamar and Taylour Paige that escalates into a war of the sexes and abruptly pivots towards sex. Their happy ending may seem nice, but it shows them that they are avoiding the problems they just had. The 2022 follow-up to RZA's "Domestic Violence" goes from Alchemist's brooding piano loop to tap-dancing, before Kendrick's fiancee, Whitney Alford, tells him, "Stop tap-dancing around the conversation". The moral of the track is thrown at our heads like an errant tennis ball after Kendrick and Taylour's incendiary back and forths.
In "Father Time," which begins with Whitney urging Kendrick to seek therapy, he recounts how his "dad issues" imbued him with a "crazy pride" that he mistook for masculinity. On "Mother I Sober," he claims, "All the other rappers been sexually abused / I see them daily burying their pain in chains and tattoos." And the heart of "Mother I Sober" explores how his mother's shame that he was abused when he was five eventually led to "seven years of touring, in pursuit of manhood," which s turned into a family-threatening infidelity that he repeatedly discloses, including on "Worldwide Steppers." Throughout the 18-track album, Kendrick analyzes his own life experiences, asking society if we champion toxic behaviors because deep down we feel inadequate.
The album's thesis statement drew praise from many people, including quality control CEO Pee, who tweeted, "Kendrick's album really makes you look in the mirror and question yourself." But other times of Mr. Morale and Big Steps have critics questioning Kendrick about the presence of accused rapist Kodak Black, his crusade against so-called "cancel culture" and the wrong gender on "Auntie Diaries," a song about trans acceptance. Kendrick falters as he steps out of his world and offers broader social commentary on Mr Morale, representing the flaws of an otherwise phenomenal album. As it rhymes on "Crown", however, he has accepted that it "can't please everyone", and for better or worse, he isn't interested in trying. As he says to open "Savior," "Kendrick made you think, but he's not your savior."
As always, Kendrick is a masterful vocalist, unfurling myriad flows and phrases with a quirkiness that sticks them to your psyche, like his unconventional saying of "yeah babyon "Purple Hearts" and "brother" on "Rich Spirit". On "Worldwide Steppers," he cuts through musings on infidelity and bantering with white women through a monotonous, fast-paced delivery that feels like he's warping through a binary field, accentuating the rush. the head he feels as scruples and memories swirl through his mind. On songs like "Father Time" he rhymes with the trademark ferocity, while on "Mother I Sober" he moves from soft whisper to powerful theatrics, vocally symbolizing the song's rise from despair to awakening. Again, Kendrick's verses are aurally compelling.