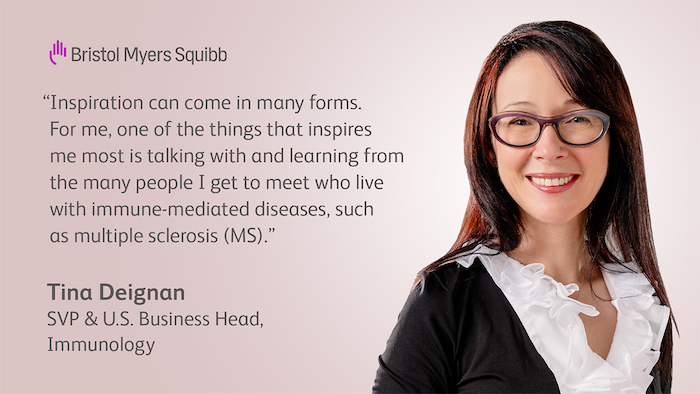 Published 26 minutes ago
Proposed by Bristol-Myers Squibb Company
By Tina Deignan
Senior Vice President and Head of US Business Unit for Immunology at Bristol Myers Squibb
Inspiration can take many forms. Talking and learning from the many people I meet who are living with immune-mediated diseases, like multiple sclerosis (MS), is the best part of my job. This month is MS Awareness Month, which I always consider a time to step back and reflect on this disease that affects approximately 1 million people in the United States.
As you may know, MS is a disease in which the immune system attacks myelin, or the sheath that covers the nerves, disrupting communication between the brain and the body. MS is a chronic disease that has a profound impact on a person's life, although its impact is often invisible to others.
Unfortunately, I learned about MS up close at a young age because my wonderful, kind and dynamic mother had the disease. We lost her to complications from MS when I was 15. I miss her every day, to this day, and her loss is what inspired me to pursue a career in immunology. My memory of her inspires me as I engage with the MS community and learn from her.
One of the things I've learned over the past few years is how important it is to focus on the needs of people with chronic immune-mediated diseases, beyond therapies, to help people live the life they want despite their illness. It is so important that people with very serious illnesses can be themselves and be truly unique. Understanding the experiences and perspectives of people with MS is why we at Bristol Myers Squibb are so passionate about working in the MS community and identifying innovative ways to provide meaningful resources to patients and their relatives.
One such resource is something we introduced a year ago this month, in partnership with the American Music Therapy Association: MS in Harmony, the first-of-its-kind digital music therapy resource specifically tailored to the unique needs of people with MS. The program gives people with MS the opportunity to explore the potential power of music therapy to help achieve mind-body harmony. Led by certified music therapists, each interactive video addresses the unique needs of MS patients of all levels.
We also proudly support the many MS advocacy organizations that strive every day to bring about positive change. Our collaboration with the advocacy community is key to advancing our collective knowledge of MS.
The efforts of advocacy organizations that serve this community have the potential to help people with MS and their loved ones manage the burden of the disease and provide hope for a better future. And what inspires me the most is the resilience of the MS community and the honor it is to serve it.
Learn more about Bristol Myers Squibb here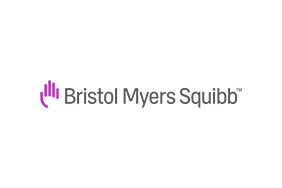 Bristol-Myers Squibb Company
Bristol-Myers Squibb Company
Bristol-Myers Squibb is a global biopharmaceutical company whose mission is to discover, develop and deliver innovative medicines that help patients overcome serious diseases. For more information, please visit www.bms.com or follow us on Twitter at http://twitter.com/bmsnews.
More than Bristol-Myers Squibb Company