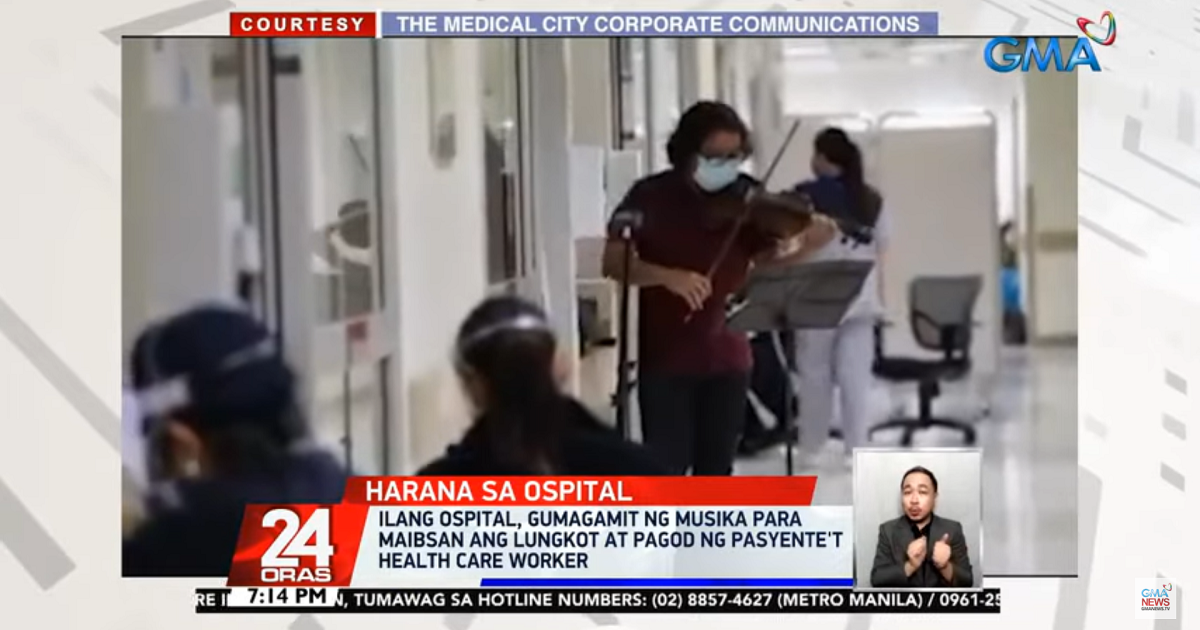 Amid the surge of COVID-19 cases in the country, some hospitals have started using music therapy to uplift the spirits of their healthcare workers and patients.
In The Medical City in Pasig, musicians come to play live music in the hallways, serenading the hospital for hours. Music can be heard throughout the hospital thanks to its sound system.
According to Raffy Tima's report on "24 Oras" on Thursday, Medical City's consulting director, Dr Jo Ann Soliven, thought of the idea as a way to help them relieve stress for frontline patients and patients. patients.
"We thought about making this serenade music therapy for all of us, both healthcare providers and our awake patients, even those who are not awake," she said.
Soliven said they opted for live music because it gives a different kind of relaxation.
"Music has been shown to have the effect of reducing stress and improving the well-being of an individual," he said.
She added that they will continue the initiative in other branches of the hospital.
"We have agreed, the doctors here, especially in intensive care, that we will continue this business dedicated to our staff and of course to our patients," she said.
In the South Luzon branch of The Medical City, healthcare workers like nursing assistant Madeleine Almendras play music themselves and even play with their patients.
In an age when only healthcare professionals and COVID-19 patients can interact with each other, music has helped them stay afloat while waiting for better days.
—Franchesca Viernes / MGP, GMA News