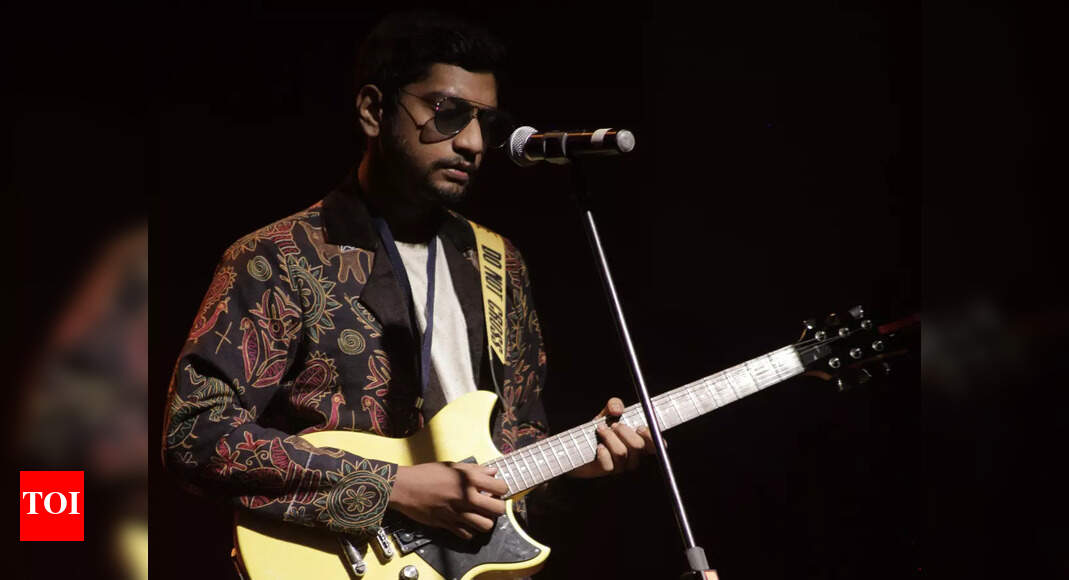 To celebrate his five-year journey as an independent Tamil artist, Siennor releases his debut album – Agappor. Speaking about his time as a musician, the youngster says, "I had written a bunch of songs when I was just starting out. At that time, I was also playing keyboards for a band called Kurangan. The band members, Tenma and Kaber Vasuki, pushed me to make these songs and put them online. Eventually I released the first song, Kanne, on Facebook, and Ponnira Malai on YouTube," he says.
He released his first song in 2017, and over the past five years he has released 30 more by partnering with different musicians. "People slowly warmed up to us. Initially, the numbers (of views on songs) were small but I cared. It gave us a lot of live performance opportunities…" says Siennor.
He recently performed in Big Boss Ultimate with his musician friends. "The final Bigg Boss event was a surprise for us. It was a different experience because our audiences are not mainstream music listeners. The show's director told us that they were planning to feature a independent artist because it would be something new. We did a 30-minute set. We had a great response from the contestants; they liked the songs and the lines. They even asked us for rehearsals," he smiles.

Siennor is currently working on releasing his debut album in June. "There will be an eight-piece band performing six songs," he informs us, adding, "Agappor means inner war. The album attempts to capture the multiple emotions that we face at different times. The writing is very personal. The songs are about the emotional battle between me and myself, ie where I am and where I want to be.

The album also has two main aspects, he says, his excitement is palpable. "We didn't use any electronic sound. Over 95% of the songs were recorded live by the eight-piece band," he says, adding, "It's also the first time we've featured a choir.
As well as being the lead singer of the bands he plays with, Siennor also writes the lyrics to his songs. "The lyrics are inspired by many things – a hard-hitting conversation, a line from a song or a book. We used familiar lyrics and it worked well for us; the goal is to make the audience understand what we try to transmit. As we do a lot of live shows, we want to attract the attention of the public, "explains the musician.
Ask Siennor what he thinks of the current Tamil indie scene, and he replies, "I see a lot of singer-songwriters coming up the circuit. They publish their songs online. Some of them also send me their work. I think it's a healthy situation, and with more musicians, it's going to blossom. Community patronage has also increased.