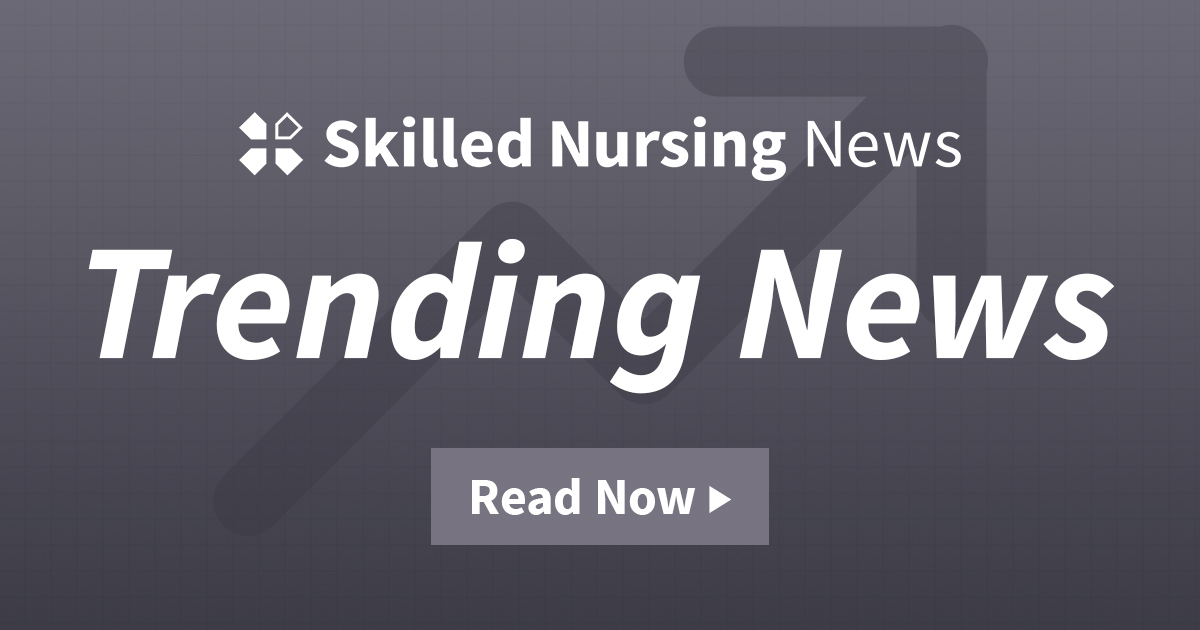 Georgia nursing home provider AG Rhodes will make private rooms a requirement for future construction on its three campuses, a 10-year plan in the works and still propelled by the pandemic.
This month, the nonprofit operator announced a $35 million plan to transform its Marietta campus to include private rooms through new construction and renovations.
Dubbed Legacy of Care, Marietta's building plans include a new skilled nursing and memory care community, as well as renovations to existing buildings.
AG Rhodes CEO Deke Cateau said the Atlanta flagship home would likely be the next campus to get private rooms, while Wesley Woods' third campus "poses some challenges" as the nonprofit lucrative has a ground lease with Emory University.
Still, the nonprofit will continue to work toward private rooms for its communities.
"I think we need to look at new models of care, we need to look at the markets that each of these homes operate in," Cateau said. "Before Covid we were operating at 95% occupancy…we believe private rooms allow us to get back to those high occupancy rates and as a non-profit to be able to serve more people on those markets."
Construction on the Marietta campus is scheduled to begin in the spring of 2022, with completion expected in the summer of next year. The operator is expected to start as early as mid-May, Cateau said, raising nearly $10 million for the project.
"That chunk of debt is also going to dictate how long we can watch our other two campuses," Cateau said.
AG Rhodes wants to deepen its ties with the Atlanta metro area before looking out of state or other areas of the state, Cateau added.
Legacy of care
Private rooms will help combat future illnesses and the possibility of an endemic state for COVID-19, Cateau said, but the transition also serves to honor the dignity of residents as they age.
The operator's fully person-directed care philosophy is also applied in the design of private rooms, Cateau said.
"You don't just have the large common rooms…residents can have personalized space, which is so difficult in a semi-private room," Cateau said. "Honestly, AG Rhodes has always been an innovator in care. We want this to serve as a replicable model throughout the region and throughout metro Atlanta.
The investment project consists of a new, three-story, 75,000-square-foot building with 72 private rooms divided into six households, Cateau told Skilled Nursing News.
Each household will have residential-scale kitchens, living rooms and laundry rooms.
The renovations will convert semi-private acute care rooms to 58 private rooms, expand physiotherapy space, and expand existing kitchen and laundry facilities, administrative offices and storage.
According to Cateau, a number of factors worked in favor of the nonprofit: available land, a campus focused on self-directed care and the administration of dementia care training to staff, as well as a need for affordable memory care in the community.
The nonprofit does not need to obtain a new Certificate of Need (CON), Cateau said. Current occupancy remains at 130 beds, and 72 of those 130 are reserved for its private room plans.
"We build the new memory care center with these 72 beds and then we come back to the existing building and renovate it so that it is also made up of private rooms. At the end of the day, we will have a total of 130 private rooms," Cateau said.
The current capacity is 125; that number continues to drop as the organization decommissions semi-private rooms, Cateau noted.
AG Rhodes and the evolution of nursing homes
The nonprofit status and deep roots in Atlanta give the operator a "distinct advantage" over competitors in the market, Cateau said, in addition to its move toward a more family-friendly setting beginning with the private rooms and the domestic model on the Marietta campus.
A move from semi-private to private rooms is much more than an updated design – it's a reflection of the change in industry culture and what is expected in a nursing home, said cateau.
As the industry knows and Cateau confirms, the community's preference is to move away from the hospital-like institutional settings built between the 1950s and 1970s.
"The history of AG Rhodes is so representative, so emblematic, of the history of nursing homes in general. The evolution of AG Rhodes the evolution of retirement homes," added Cateau. "[We have] been on this journey for so long, trying to change that perception of the industry. This new project is simply another representation of that, moving away from the long hallways, long hallways and other relics of the traditional model.
AG Rhodes was one of the first nursing organizations to be licensed in the state, with the first of its three sites being built in 1904. Atlanta businessman and community leader Amos Giles Rhodes donated land and funds. Today, AG Rhodes facilities serve more than 1,100 seniors in the Atlanta metro area.
Cateau said one of the biggest challenges facing nonprofit NFCs is access to capital, but philanthropy helps fill the gaps.
That can sometimes be a trade-off, Cateau explained, because AG Rhodes' nonprofit status offers products and services not typically found in for-profit institutions — the operator offers music therapy and horticultural therapy, not reimbursable by Medicare or Medicaid.
The AG Rhodes Board of Trustees challenged clinicians and administrators to think about which programs could best help its population.
"The involvement of our Board of Directors as a not-for-profit organization is so important. Our Board Chair challenged us to think about the most vulnerable populations we serve," Cateau said. , referring to the great-great-grandson of AG Rhodes "We, like many nursing homes, were quite honestly very involved in rehabilitation care because it helped the economies so much. It helped us challenged to think more mission-oriented than that.
Private rooms for the Medicaid population
While Cateau said the return on investment for private rooms has been more immediate for private payment, he thinks AG Rhodes will see returns despite its campuses largely serving Medicaid residents.
Cateau will leverage the operator's non-profit status to raise funds to supplement construction costs.
"Medicaid does not pay for private room accommodation. I suspect we could see more of this coming to inspire providers to look at this safer and more dignified model of care," Cateau said. "It's the wave of the future. We're happy to be among the first to do this. And again, let's be clear about doing this for largely Medicaid populations.
Looking at aging populations in Georgia and other states, Cateau thinks private rooms will be needed for residents requiring certain types of care, such as those with dementia.
Upon completion of the Legacy of Care project, AG Rhodes will be able to administer memory care and outpatient services – in private rooms – to nearly 500 seniors each year. The project will also expand employee training and maintain 167 full-time employees while creating new full-time positions.