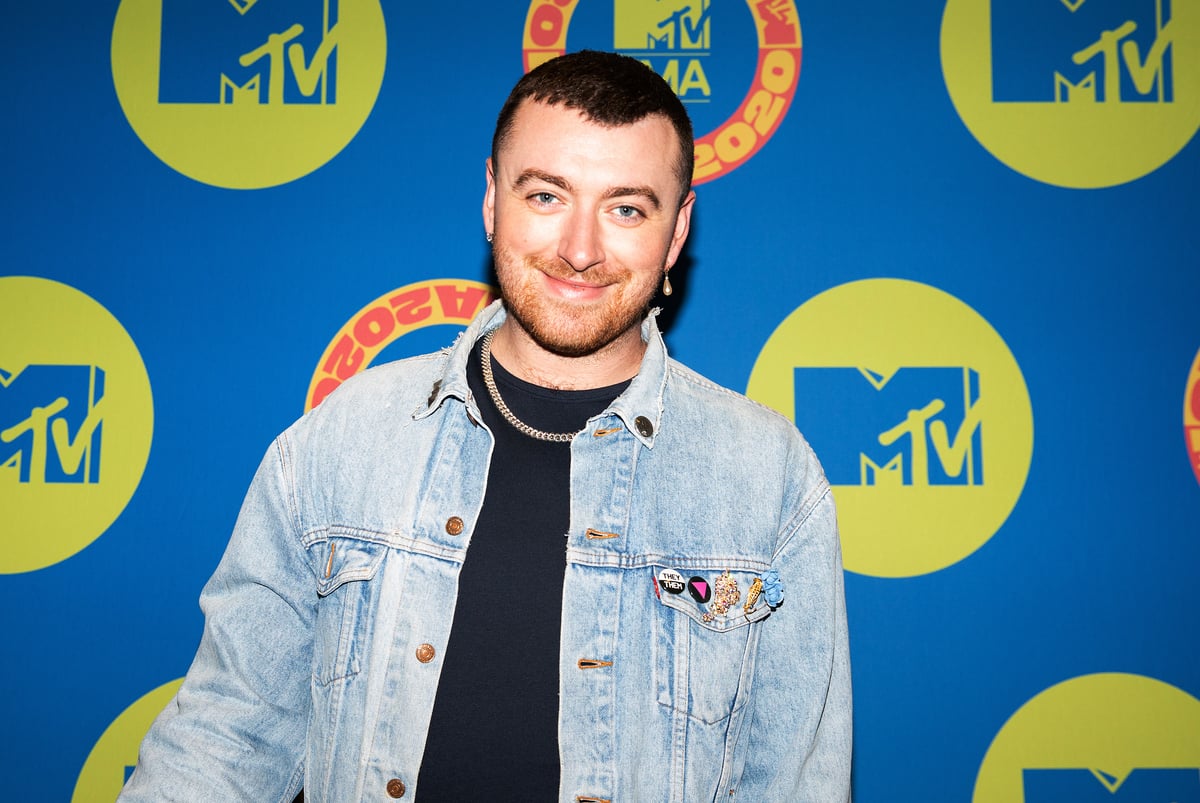 In 2002, Christina Aguilera released "Beautiful," a song about self-love and acceptance. The song resonated with music audiences around the world for its vulnerability and positive message. Now, twenty years later, Sam Smith has released a comparable new self-love anthem. The achingly honest "Love Me More" is an introspective journey through Smith's psyche that many listeners will relate to.
Sam Smith says they 'used to cry themselves to sleep at night'
Fans have been waiting since 2020 for new music from Sam Smith. Ready to start a new chapter, Smith released an introspective and self-love anthem that is universal and very personal. In "Love Me More", the British singer shares her feelings for learning to love herself a little more.
"Have you ever felt like someone else/ Feel like the mirror isn't good for your health/ Every day I try not to hate myself/ But lately, it doesn't hurt like it used to/ Maybe I'm learning how to love myself more.
In a particularly heartbreaking verse, Smith says they used to cry themselves to sleep at night, but grief set them free.
"I used to cry myself to sleep at night/ I blamed the sky when the mess was on my mind/ I couldn't see, I couldn't breathe/ So I sat with sorrow/ And finally it freed me."
"For the past two years, music has been my therapy more than ever"
Smith shared in a statement via Rolling Stone, "I wrote this song for anyone who feels different, anyone who has to stop themselves from saying mean things to themselves, in their head, all the time every day."
"I felt like this for a very long time and slowly I'm learning to be kind to myself," Smith continued. "I wanted to share that because I captured it in this song."
Smith wants to comfort listeners with "Love Me More." He said: "For the past two years, music has been my therapy more than ever. So I hope this song can be your friend.
Smith's clear, emotive voice shines with organ chords and simple instrumentation during the first verse. As "Love Me More" continues, a drum beat and subtle bass come into play a bit. The song ends with a gospel choir singing along with Smith.
'Love Me More' music video shows Smith returning to her London roots and finding acceptance
The music video for "Love Me More" was shot by Luke Monaghan who worked on "Too Good at Goodbyes" and "Writings on the Wall". It begins with home videos of Smith as a child. Fans of the singer will recognize the set from his debut hit, "Stay With Me." The viewer is then taken through a day in London with them.
At dusk, Smith is seen doing makeup with friends for a night out. The next scene shows Smith smiling, dancing, and living his best life. Surrounded by friends, Smith embraces in what looks like a room full of acceptance. With "Love Me More", Gen-Z has found his "beautiful".
Smith came out non-binary in 2019.
RELATED: Sam Smith Responds After Shawn Mendes Apologizes For Misinterpreting Them