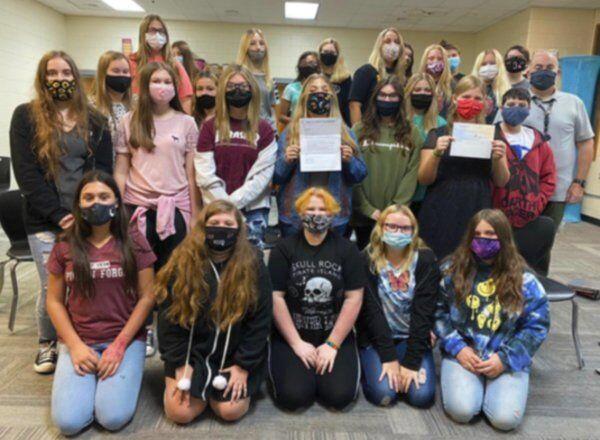 On September 7, 2021, the Southern Middle School Music Program and Mr. Jeremy Cole received one of the scholarships from the Peter R. Marsh Foundation Middle School Music Program. This competitive grant is awarded annually with the primary purpose of supporting schools in their efforts to integrate social and emotional intelligence in students. The participation of students in public service activities is widely recognized as an effective means of achieving this goal. The Music Scholarship Program provides a student public service.
Second, the grant: 1) provides funds for music teachers to improve their music education program at school, and 2) serves older people in the local community.
No audience appreciates the performance of children and students more than the elderly. Through personal post-show interaction with the elderly, students will receive praise for their public service and encouragement to continue serving. Personal engagement with the public supports the primary goal of the music grant program and the goals of school authorities.
The SMS Choir holds an annual Christmas tour of Somerset nursing homes. The choir students look forward to this tour every year. The Warrior Choir's latest Christmas tour took them to the neighborhood, Somerset Nursing and Rehab and the Cumberlands Nursing Facility. Students spent time collecting items for residents of nursing homes. They collected items such as slipper socks, chap sticks, sweet peppermint, in addition to making Christmas cards / photos for residents. Not only was this uplifting for the residents of the nursing homes, it was a wonderful experience for all of the students involved. The Warrior Choir is planning their Christmas 2021 tour.
The 100-member Warrior Choir is conducted by Mr. Jeremy Cole. Pictured with Mr. Cole, are the 8th grade members of the Warrior Choir.