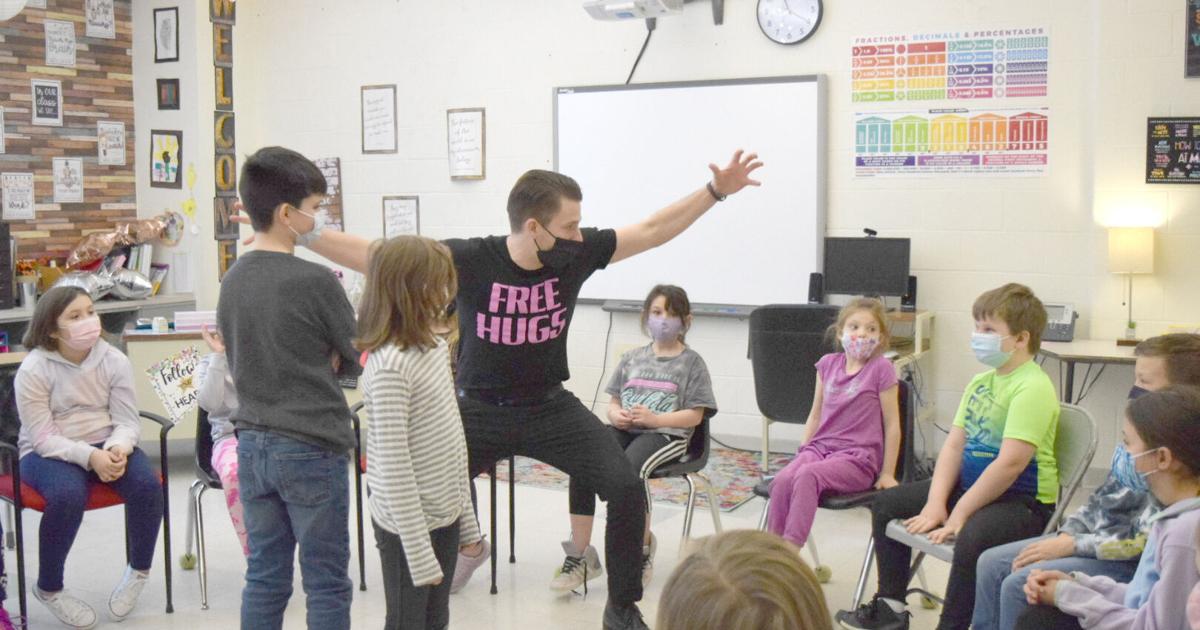 KEESEVILLE — A program to empower young students is having an impact at Keeseville Elementary School.
The Circle program, hosted by Sweethearts & Heroes, builds empathy among students by listening and communicating with their peers in a circle.
"We are thrilled to partner with Sweethearts & Heroes this year. They have been so supportive throughout our time working with them," said Keeseville Elementary Principal Mike Francia.
"Last year when we were fully remote, they adapted the program to connect our students while they weren't in person at school. The social and emotional well-being of our students is one of our top priorities here at Keeseville Elementary. »
MANAGING STRUGGLES
The Sweethearts & Heroes Circle program helps activate many social-emotional skills in students, said Tom Murphy, director and co-founder of Sweethearts & Heroes.
The program was presented at the school on Wednesday and will be presented again on January 19.
"Circle is about creating a support network for students at all levels, so that when they are struggling with social and emotional barriers, they have the resources to deal with those challenges. If you regularly engage in Circle, an entire culture can change. We've seen this happen thousands of times," Murphy said.
"You have to commit to teaching this social-emotional growth. Empathy is like a muscle in the brain, if you exercise it it grows, otherwise it atrophies and falls.
PANDEMIC CHANGES
The development of these social skills in children has been disrupted by the pandemic, when learning moved online, Murphy said.
"A teacher told me that we might not understand all of the developmental implications of the pandemic until our kindergartners graduate," Murphy said.
"Many children reported a real sense of loneliness and isolation. All of us as human beings need a real sense of purpose and meaning, whether it's sports, music or a job, and too many students have seen that undone. There's some big stuff that we won't know the impact of for years.
LEARN ABOUT EACH OTHER
Pat Fish, chief presenter of Sweethearts & Heroes in Keeseville, said the Circle program has increased the bond between students and teachers.
"You see teachers learning things about their students that maybe they didn't necessarily know before, and the students are also learning about their teachers," Fish said.
"The best way to teach children is to show them, and teachers also practiced vulnerability in these circles. When you have a teacher talking about past life experiences and things they may have done differently, that's a great lesson for these kids to learn.
EMOTIONAL HEALTH
Developing those skills has been the Sweethearts & Heroes program's top priority since the pandemic began, Fish said.
"The biggest thing when schools came back is what did students lose the most when they were home and away from each other?" says fish.
"If you talk to any teacher in the country, they will tell you that the most important thing to work on is the emotional and social health of the student. These kids have been through a ton, now we need to help them bounce back and overcome some of these difficulties. We believe we are in an excellent position to help them.
Email Carly Newton:
Twitter: Carly S Newton