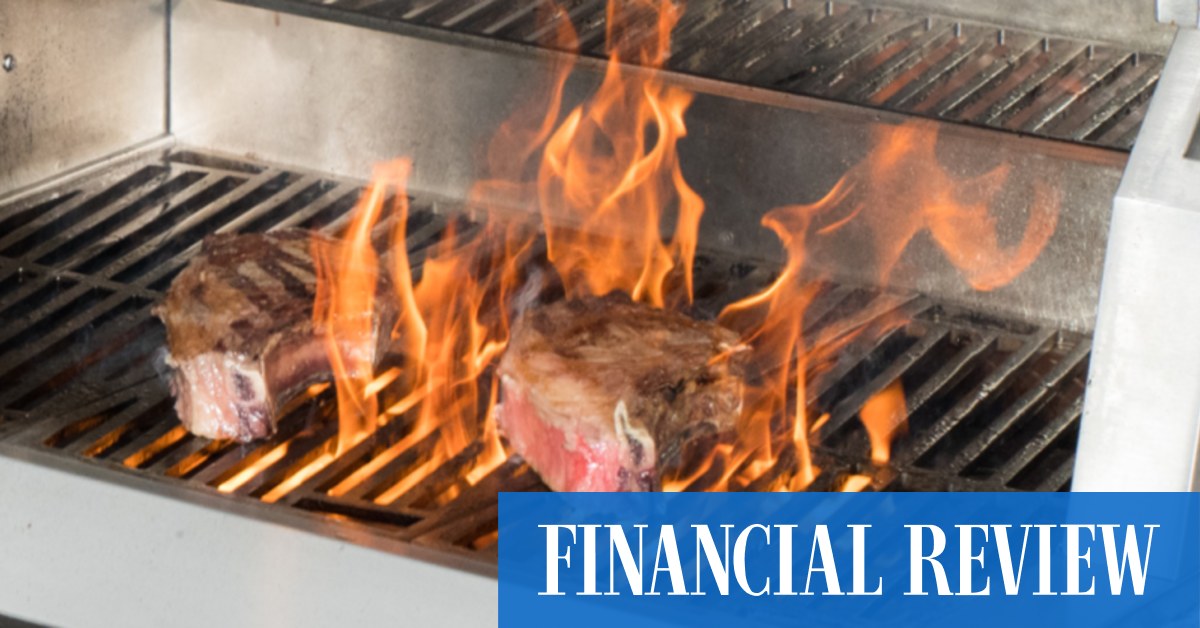 How did you get started?
Mainly by trial and error. But as the co-founder of a comparison website, I'm good at research, and I came across this site called Serious Eats and a guy called J. Kenji López-Alt. His approach to cooking is very objective and scientific so it really worked for me.
Any advice for budding barbecues?
Find someone who knows how to cook and taste their food, because then you will know up to the level you need to reach. Second, find yourself an awesome butcher and ask him how he would cook the cut you buy. There are so many different cuts of meat, and butchers have different methods. The last one for me is definitely a temperature gauge. I have about three.
Do you think about work while you cook?
I find this to be a really effective way to come back down from the day, forcing attention to something that isn't working. I lived very close to our office and sometimes, if I was overwhelmed at work, I would just disappear for a few hours, go home and pour a glass of wine, cook a steak, and then come back to work. It was very therapeutic.
What do you cook with when you are at home in Sydney?
A four-burner turbo Barbeques Galore. I find it really reliable. I also bought a Kamado Joe, which is an egg-shaped cooker with coals.
Ideal fit?
I really like the Cattle Cutter because it contains an assortment of types of meat. It's also not something you can freestyle and do well. You cook it slowly at first, then towards the end put it on high heat to get that nice char on the outside. And its size is somewhat shocking to people.
I don't have a huge repertoire, but the things I cook, I want to make sure they are restaurant quality. Really, it's about pleasing others and making sure they have an amazing experience while eating the food.
AFR Magazine's November issue, featuring the Young Rich List, comes out Friday, October 29 in The Australian Financial Review. Follow AFR Mag on Twitter and Instagram.